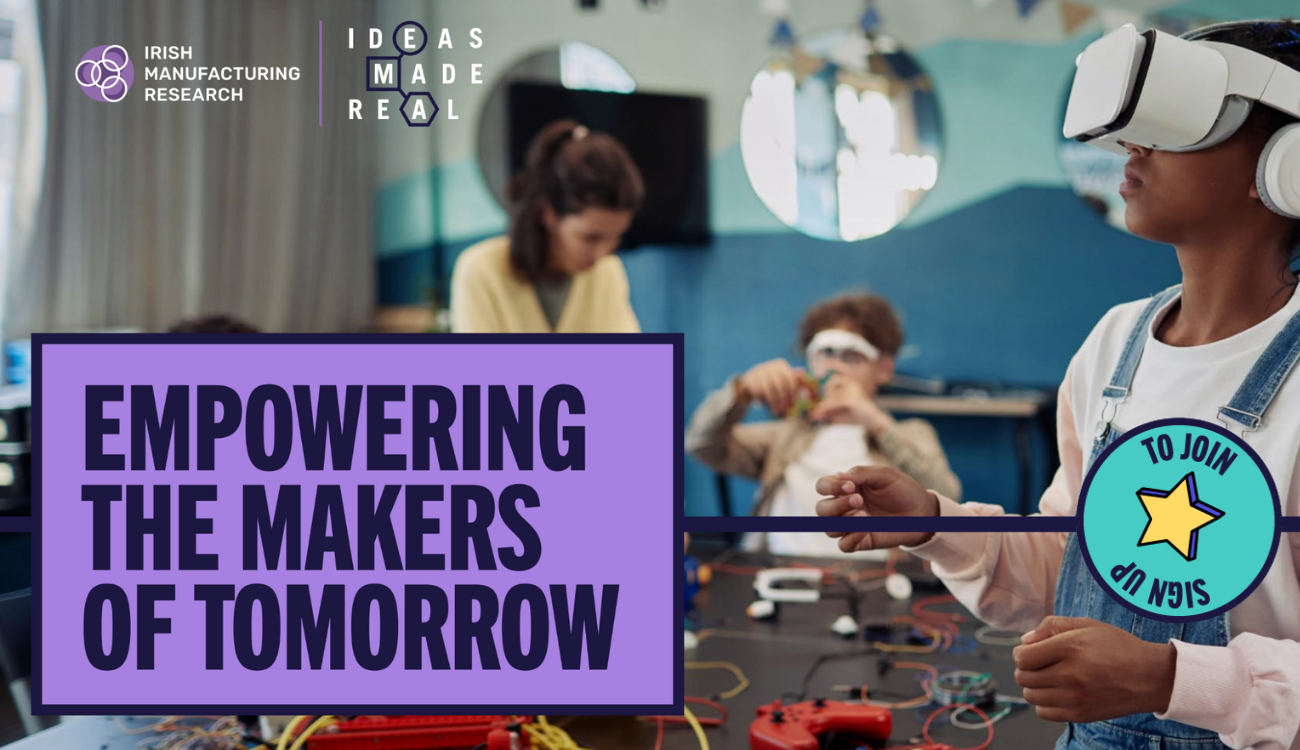 Welcome to Ideas Made Real - Science Week 2023
Dive into a week brimming with inspiration and discovery, as we celebrate the marvels of science that unfold in our daily lives this November in Ireland! Science Week 2023 is not just an event; it's a festival of knowledge and exploration, engaging schools, colleges, libraries, industries, and the vibrant community of teachers, students, and researchers nationwide.
Science Week is hosting an array of regional festivals, each offering unique and exciting opportunities for the public to immerse themselves in STEM. From hands-on experiences to enlightening discussions, there's something for everyone!
Exclusive IMR Mullingar Lab Tours, in partnership with Midlands Science!
Mark your calendars for Wednesday, 15th November, as we open the doors of Irish Manufacturing Research's (IMR) Mullingar Lab for an exclusive peek into the world of advanced manufacturing. This is your chance to witness how ideas transform into reality!

IMR's Mullingar Lab Tours - Wednesday 15th of November
10:00 AM: A special tour designed for primary school students, offering them a glimpse into the fascinating realm of science and manufacturing.
11:30 AM: Secondary school students are invited to join a tour providing an in-depth look at the labs and gain an understanding of how IMR contributes to advancing the manufacturing sector.
In partnership with Midlands Science
Register for Ideas Made Real Science Week Tour