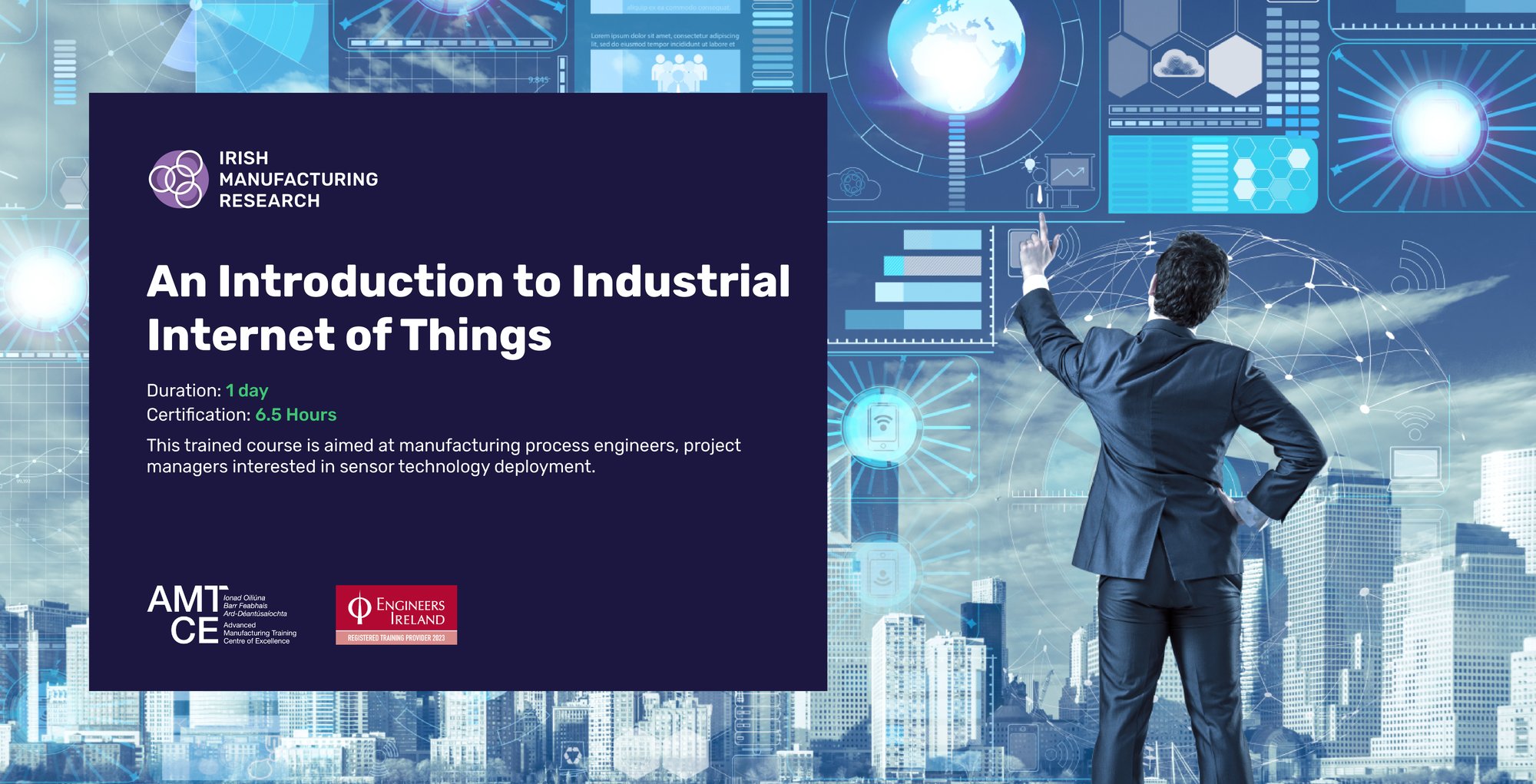 An Introduction to Industrial IoT Training Course
Next course date: 7th of December, 2023
Course Description
In this course, Mike Hibbett - a veteran of IIoT hardware design provides a broad, un-biased introductory overview of Industrial Internet of Things. It is intended for anyone interested in understanding and potentially employing IIoT technologies, it covers the hype, acronyms, pitfalls and challenges involved in deploying an IIoT project.
Target Audience
Manufacturing process engineers, project managers interested in sensor technology deployment.
Learning Objectives
Learn what IIoT is and how it delivers value.
Discover the main vendors in this space.
Learn about 'sensing' and types of suitable/problematic environments.
How sensors communicate and the role of security.
Facilitator Profile
Mike Hibbett
Mike Hibbett is a Senior Technologist in IMR's IIoT group, specialising in low power sensor technologies. Prior to IMR, Mike has led hardware teams and software teams for organisations such as Intel (IIoT solutions), Cubic Transportation Systems (London Underground ticketing systems) and Thales-UK (High Grade Cryptographic solutions.) He has designed products across consumer, industrial and government applications and brings a broad experience to the organisation.
Course Duration
1 Day
Assessment & Certification
Engineers Ireland CPD approved - 8.5 hours
Funding is available for qualifying companies. Find out if you qualify by registering your interest below.
Register Interest - An Introduction to Industrial Internet of Things